Yueming Laser Groups 2020 annual work summary meeting ended successfully
On January 23, 2021, Yueming Laser Group's 2020 annual work summary meeting and annual awards ceremony will be held on the fifth floor of the administrative office building of the Songshan Lake production base of Yueming Laser Group。
Mr. Li Zhongqing, Vice Chairman of the Group, Mr. Zhuo Jinsong, Executive Director and General Manager of the Group, Mr. Wang Jun, Deputy General Manager of the Group's Technology Center, Mr. Luo Haibo, Deputy General Manager of the Group's Financial Center, Mr. Zhuo Fei, Deputy General Manager of the Group's Marketing Center, and Group Overseas Director of Marketing Department Mr. Zhuo Rui, Group Channel Sales Director Mr. Liu Feng and other company leaders and more than 400 employees from Dongguan Songshan Lake Production Base attended the meeting. According to the government's requirements for epidemic prevention and control, colleagues from subsidiaries and offices abroad and outside the province will simultaneously participate in the conference through live video.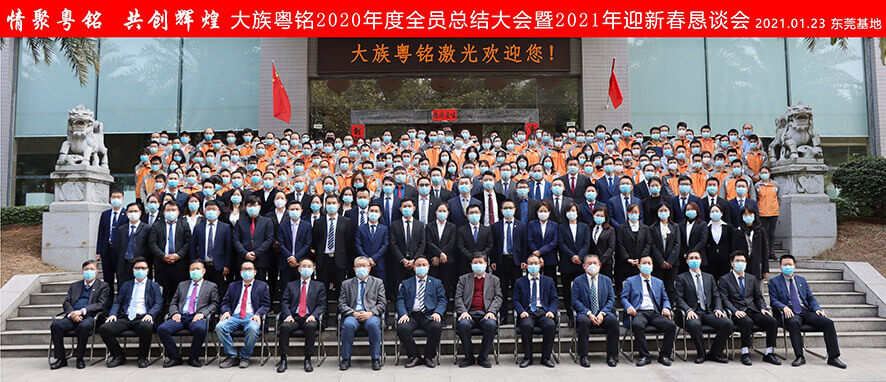 In order to fully summarize the results of various tasks in 2020 and review the insufficiency, scientifically formulate strategic plans for various tasks in 2021.
During the period from January 6, 2020 to January 22, 2021, Yueming Laser Group organized the annual summary meetings of all holding subsidiaries, business units, functional centers, and functional departments in an orderly manner by sub-system and sub-department. , Members of the Group's Strategic Planning and Corporate Management Committee attended the meeting as nonvoting delegates.

At the summary meeting, Mr. Zhuo Jinsong, executive director and general manager, made a multi-dimensional summary and analysis of the annual operating status of each subsidiary (business unit) in the past year。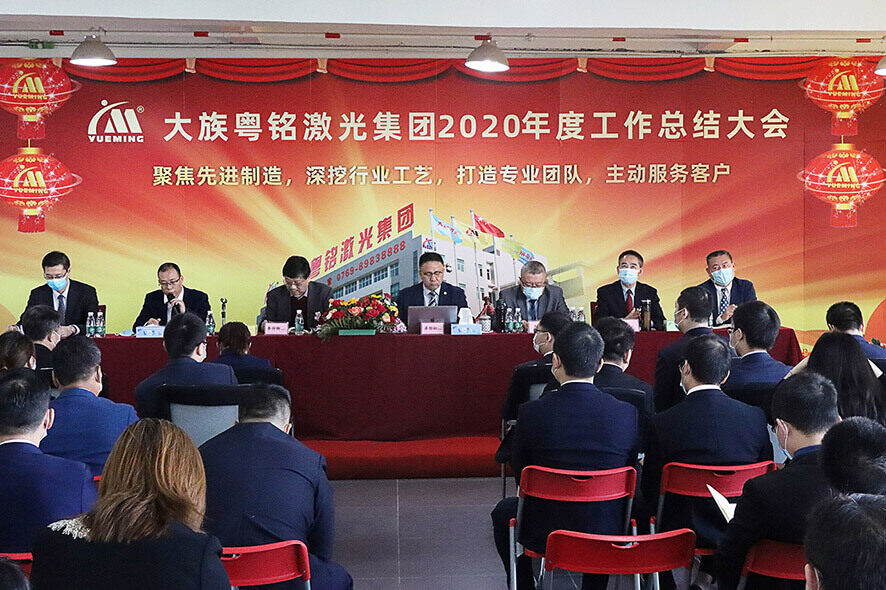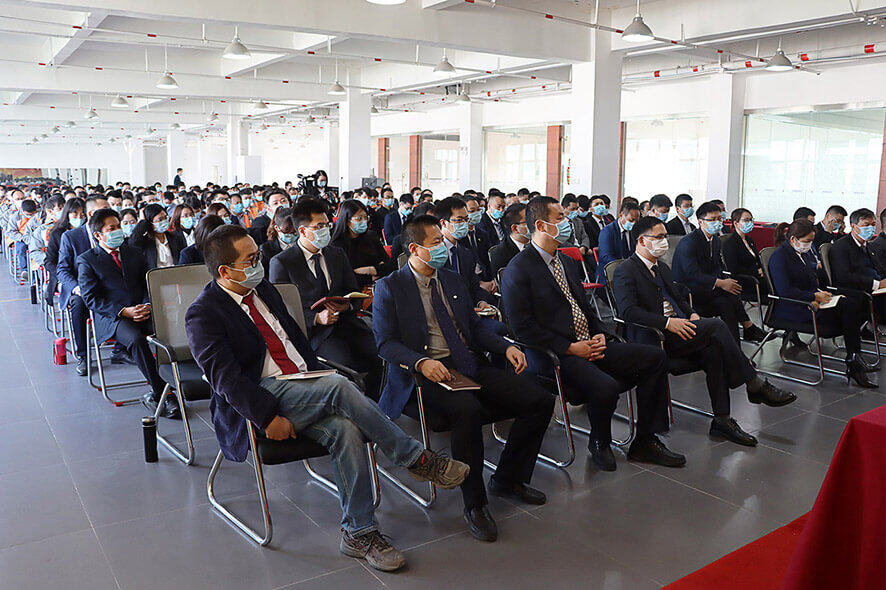 Mr. Zhuo praised the "Automotive Airbag Double-head Asynchronous Large Laser Cutting Machine Project Team" and the "N95 Mask Machine Project Team" who won the Group's "Golden Bull Award" in 2020; Mr. Yang Liefeng, the customer service manager who went to the United States during the epidemic, and the outstanding Department.
In 2021, Yueming Laser Group will continue to deepen corporate reforms, strengthen the construction of talents and teams, give talents generous rewards and preferential treatment, and make the company a common business platform for strugglers and value contributors.
Subsequently, the conference entered the awarding session to commend the advanced collectives and individuals that emerged from the work. The awarding session was also held on the fifth floor of the administrative office building of the Dongguan Songshan Lake production base.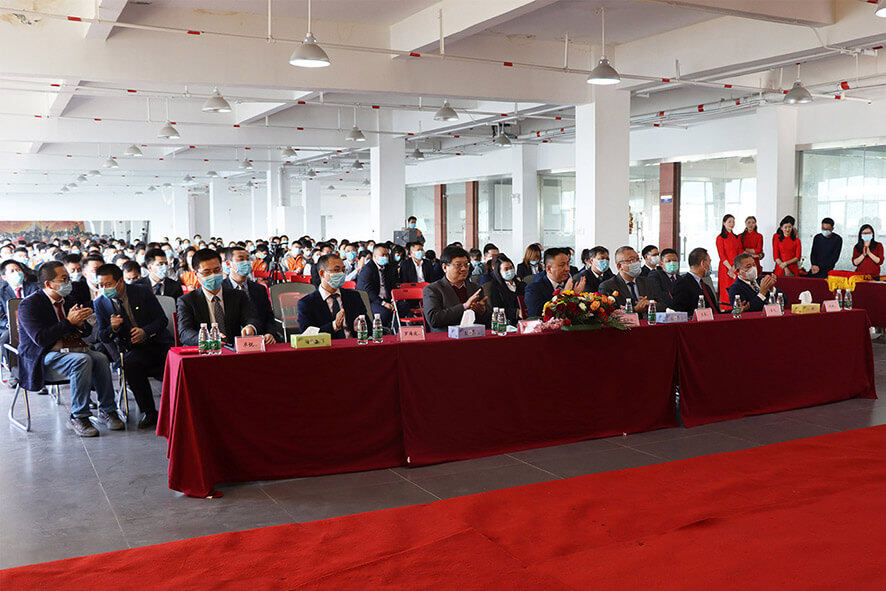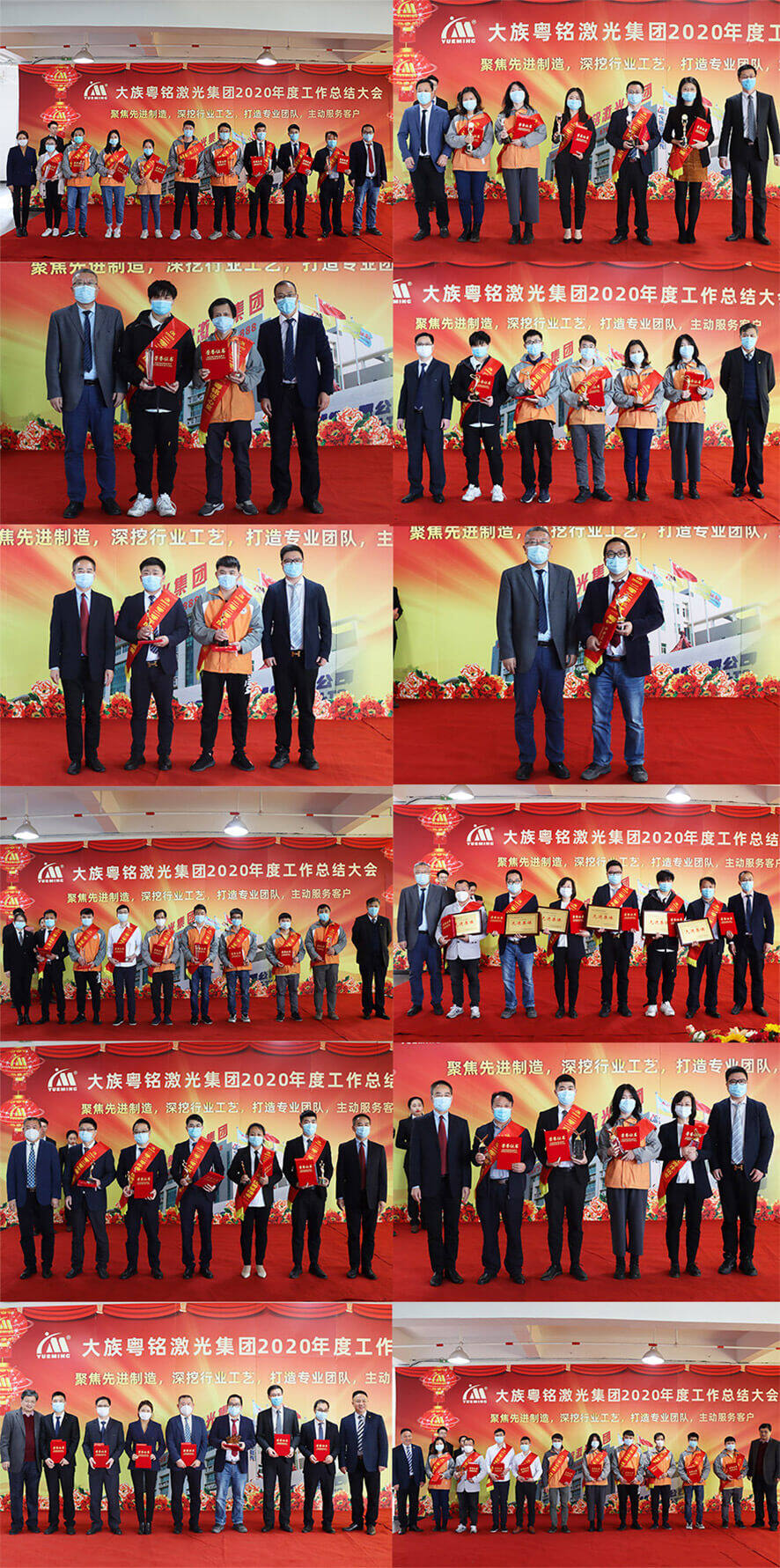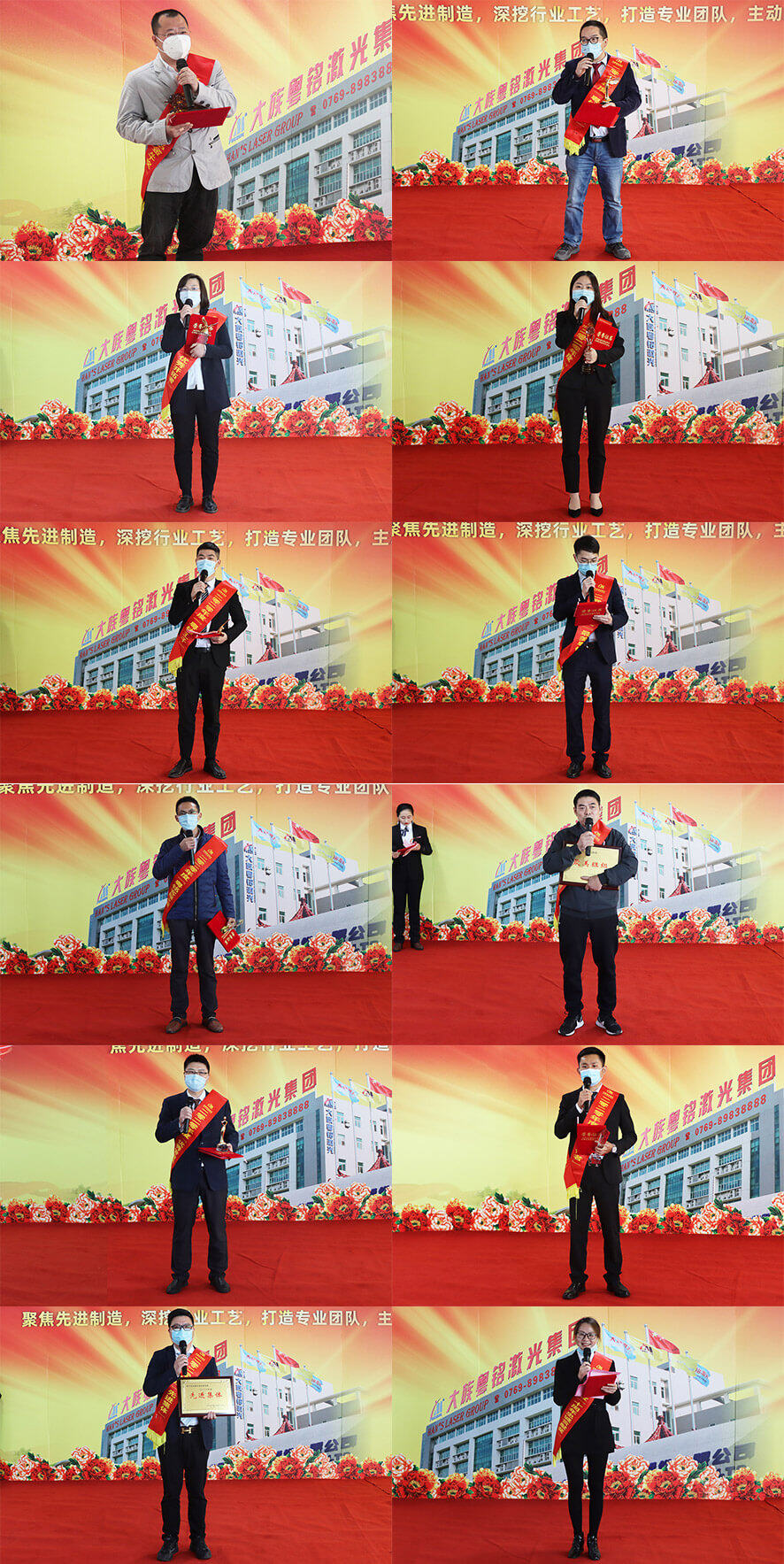 In 2020, thank every Yueming person for their hard work, and thank customers and suppliers for their close cooperation and support, which makes us more confident.。
In 2021, let us gather our strength, shed wisdom and talents, and let Yueming Laser move steadily towards the world brand!