Han's Yueming laser group ends 2020 Guangzhou International Lighting Exhibition
2022-09-29 author : Han's Yueming Laser
As one of the world's largest lighting and LED industry events, the 25th Guangzhou International Lighting Exhibition (GILE) was held in the exhibition hall of China Import and Export Fair from October 10 to 13, 2020. Han's Yueming laser group was also invited to show a series of intelligent laser products in the lighting industry to lighting brand manufacturers from all over the world at booth 1.1-d30。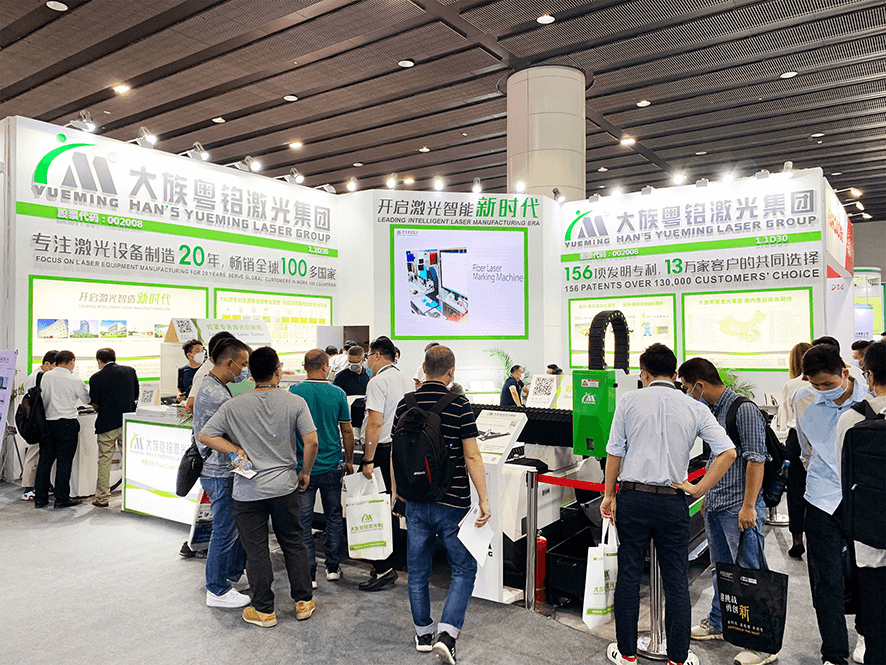 Continuing the fine tradition of 20 years, Han Yueming laser group continues to focus on the independent development and manufacturing of intelligent laser products in the lighting industry. A series of laser equipment are widely used in the manufacturing of products in the fields of home lighting, outdoor road lighting, industrial lighting, landscape lighting, indoor commercial lighting and urban rail transit public lighting.
In this exhibition, many cutting-edge laser application products exhibited by Han's Yueming laser group have attracted extensive attention.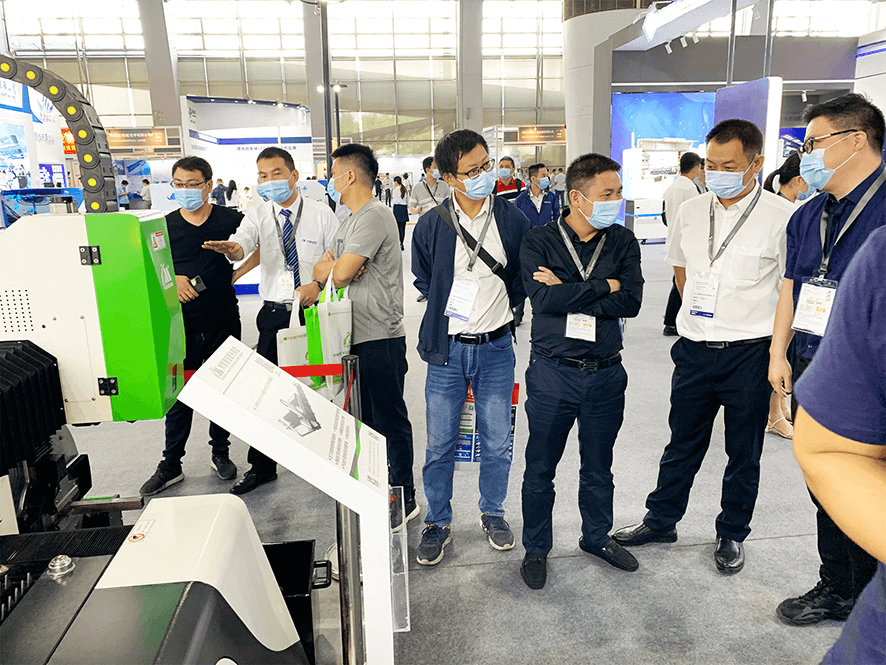 In this exhibition, the models on display include: plate tube integrated optical fiber laser cutting machine which is highly praised in the processing of metal lamp lighting products, handheld laser welding machine which can be used to weld complex lamps, special laser cutting machine for lampshade and optical fiber laser marking machine.
These models are highly praised by product manufacturers in the lighting industry because of their portability, high efficiency, intensive design, lower investment and higher output。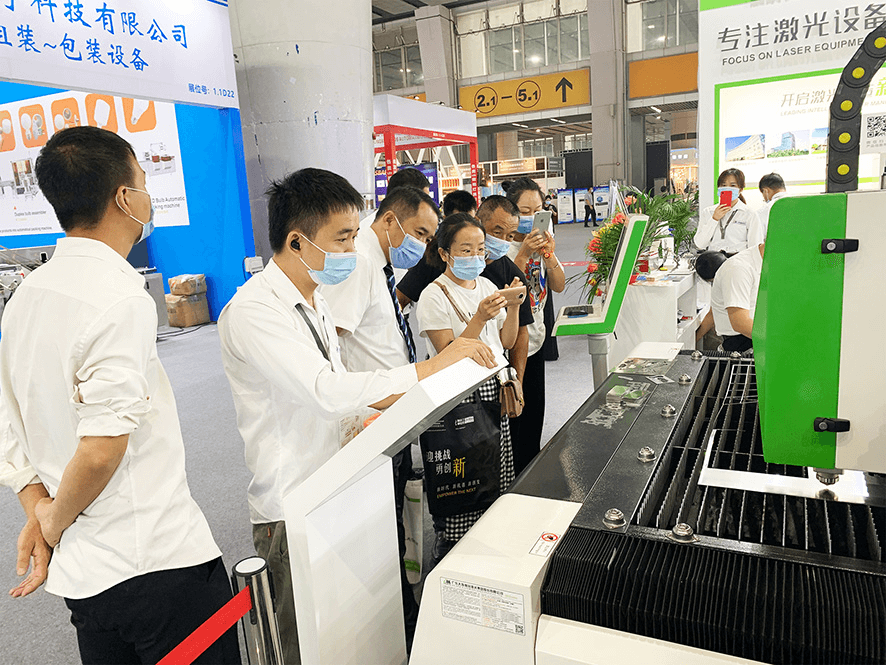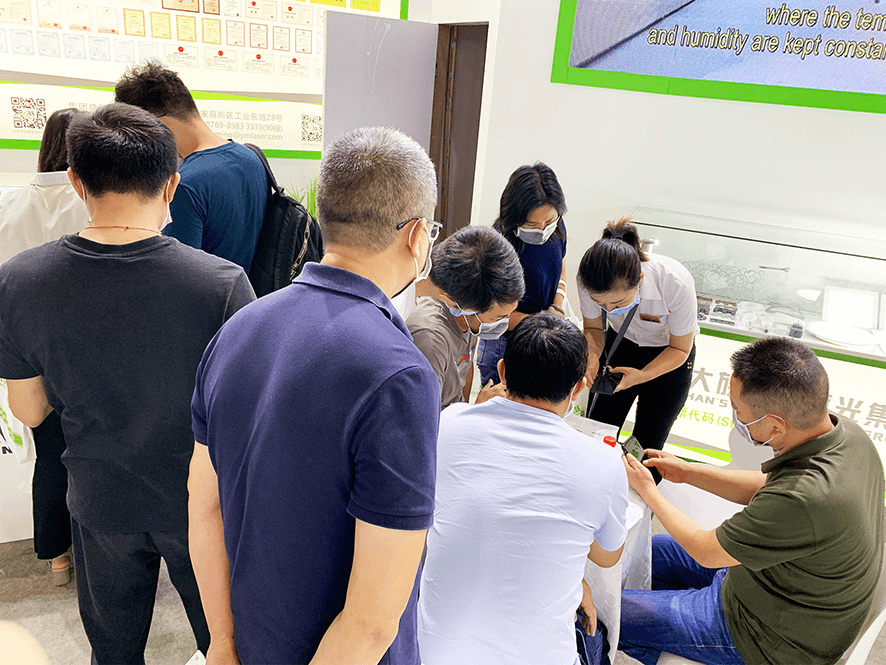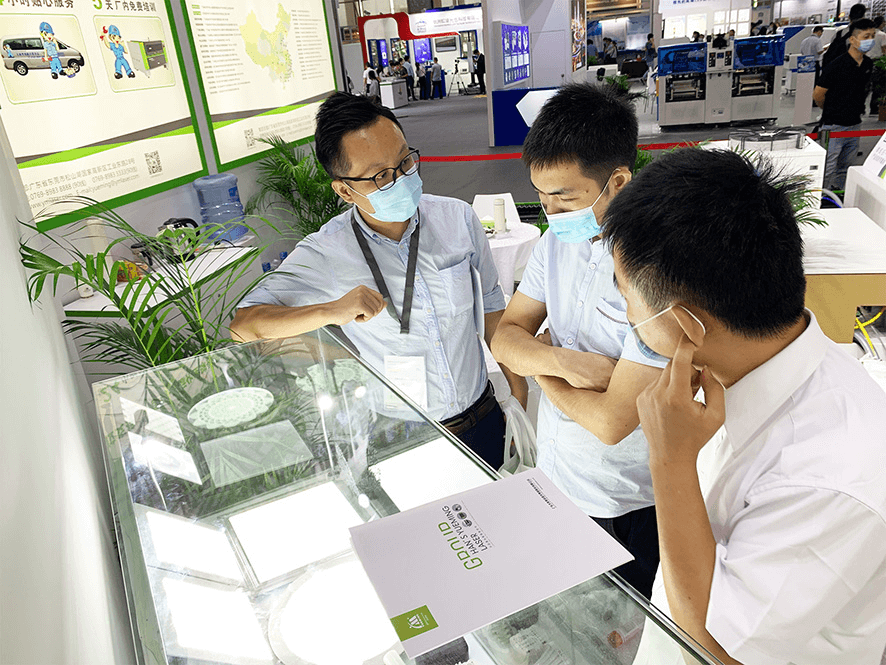 During the four-day exhibition, there was a constant flow of people at the booth of Han's Yueming laser group, and the on-site staff were overwhelmed. The sales staff were introducing the company's products and technologies to customers and customer cases around the world, so that on-site customers could further understand how intelligent laser applications contribute to the rapid development of the lighting industry.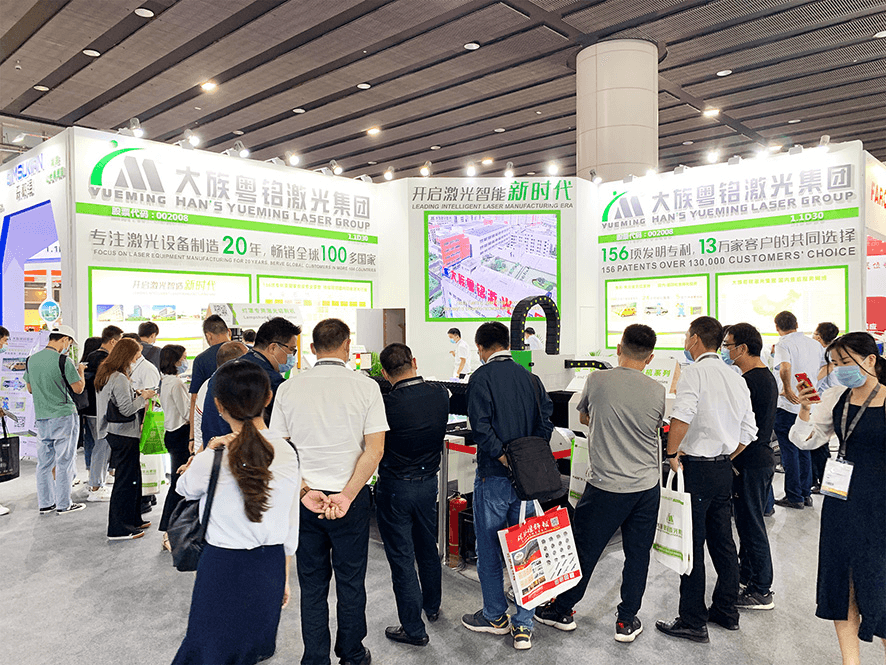 Han's Yueming laser group will always invest high R & D expenses, use its keen market sense and unique strength innovation for the R & D of new products and technologies, and provide customers in the global lighting industry with efficient and perfect intelligent laser solutions.